Charity
MAN DOESN'T LIVE BY BREAD ALONE ...
With this in mind, the company directs resources not only for the development of production and wages increase to its employees, but also provides all-out support, including sponsorship, to people and organizations who direct all their efforts to maintain and recover cultural, historical and human values. Among those with whom we cooperate are: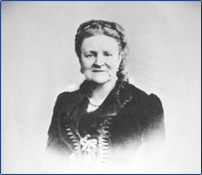 MaximilianHospital No. 28
Maximilian hospital was founded in April 17, 1850 by the "Society of attendance of deprived".
"Maximilian hospital was the first nursing home in Russia for the outpatients and served as a prototype for all other institutions of this type."

N.A. Velyaminov, Professor, Director of Maximilian hospital since 1893

(From the book "Maximilian hospital in 1850 -1900")
The Grand Duchess Catherine Mikhailovna,
the patroness of Maximilian hospital in 1874-1894.
---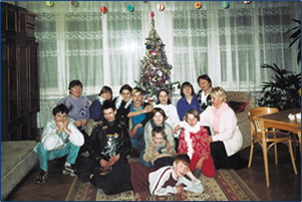 Orphan asylum No. 11, St. Petersburg
Despite the economical, ordinary and psychological problems the great team of mentors and teachers succeeded in creating an amazing atmosphere of love, creativity and mutual support that is so much important not only for these children but also for the modern society.
---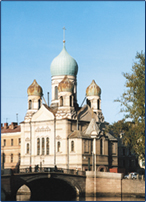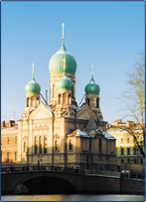 St. Petersburg



ul. Rimskogo-Korsakova, 24
Restoration of the church was started in 1996 from full reconstruction of space under the dome of the "Great Temple". A few years ago, the crosses shone with gold over the temple again.
Before the restoration After the restoration
---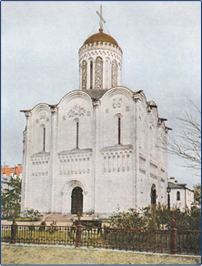 Committee for restoration of the Temple of the Savior-on-Waters
The unique monument to the dead Russian sailors, built in 1911, decorated with wonderful mosaics, is a masterpiece, created by the genuine Russian that was ruthlessly exploded in 1932, is now being restored at its historic site, at the end of the English embankment, linking up with the territory of Admiralty Shipyards.
The committee for restoration applied many efforts to save the fragments of the mosaic that survived after the explosion.
"These boards, however grave, contain bronze plates with the names of all sailors who were killed or died of wounds. Here there are names of admirals,
captains, command staff, officers, mechanics, Vereshchagin painter, doctors, priests, conductor and all the lower ranks to the very junior".

(From the book "Temple-monument to the sailors", St. Petersburg, «Logos», 1995)
---
Russian wooden Church of the Resurrection of the Christ, XVIII

Village of Terebenev, Pskov region.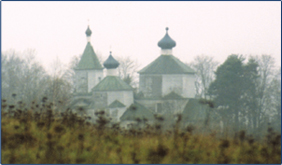 The parents of MI Kutuzov, great Russian commander, are buried in the church.
Hilarion Matveevich Golenishchev-Kutuzov, Lieutenant-General, Kutuzov's father, was a famous military architect and a Senator. He began his military carrier at the times of Peter I and served in engineering forces for over 30 years. One of his projects is the Catherine channel, designed to prevent devastating effects of flooding in St. Petersburg.
The church is unique also because it preserves its original appearance; all the things - icons, interior decoration items, utensils, liturgical books, even the priests clothing – remained intact despite all the turmoil of the last century. The church's ancient Cemetery is being carefully kept also.